German Aczel is an Argentinian artist who now lives in Munich, Germany. After winning prizes in his native Buenos Aires, he began working for Argentina's most important newspaper La Nación, moving on to the country's biggest sports magazine, El Gráfico. He was 20 when he had his first exhibition and he has represented Argentina in many overseas exhibitions.
After living and working in Brazil, Rio de Janeiro, for Jornal do Brasil, he moved at the age of 26 to Germany, Munich, where he worked among others for Bravo Sport, FourFourTwo and Bundesliga.
Aczel is Author of the book World Cup 1930-2018 (the new version of the bestseller 2014).
His football drawings are part of the FIFA World Football Museum ( Zurich, Switzerland ), who also invited him to be the artist in residence for the month of the World Cup 2018.
For the Asian Cup 2019 in the UAE, Abu Dhabi Media invited him to draw daily for the Al-Ittihad Emirati newspaper.
During World Cup 2022: Big exposition of the greatest World Cup goals ever in Vaduzer Saal, in Vaduz, Liechtenstein.
He also supports Unicef and Homeless World Cup.
Since 2022 Club Atlético Boca Juniors Ambassador in Munich, Germany.
Currently he is working on new projects coming out soon…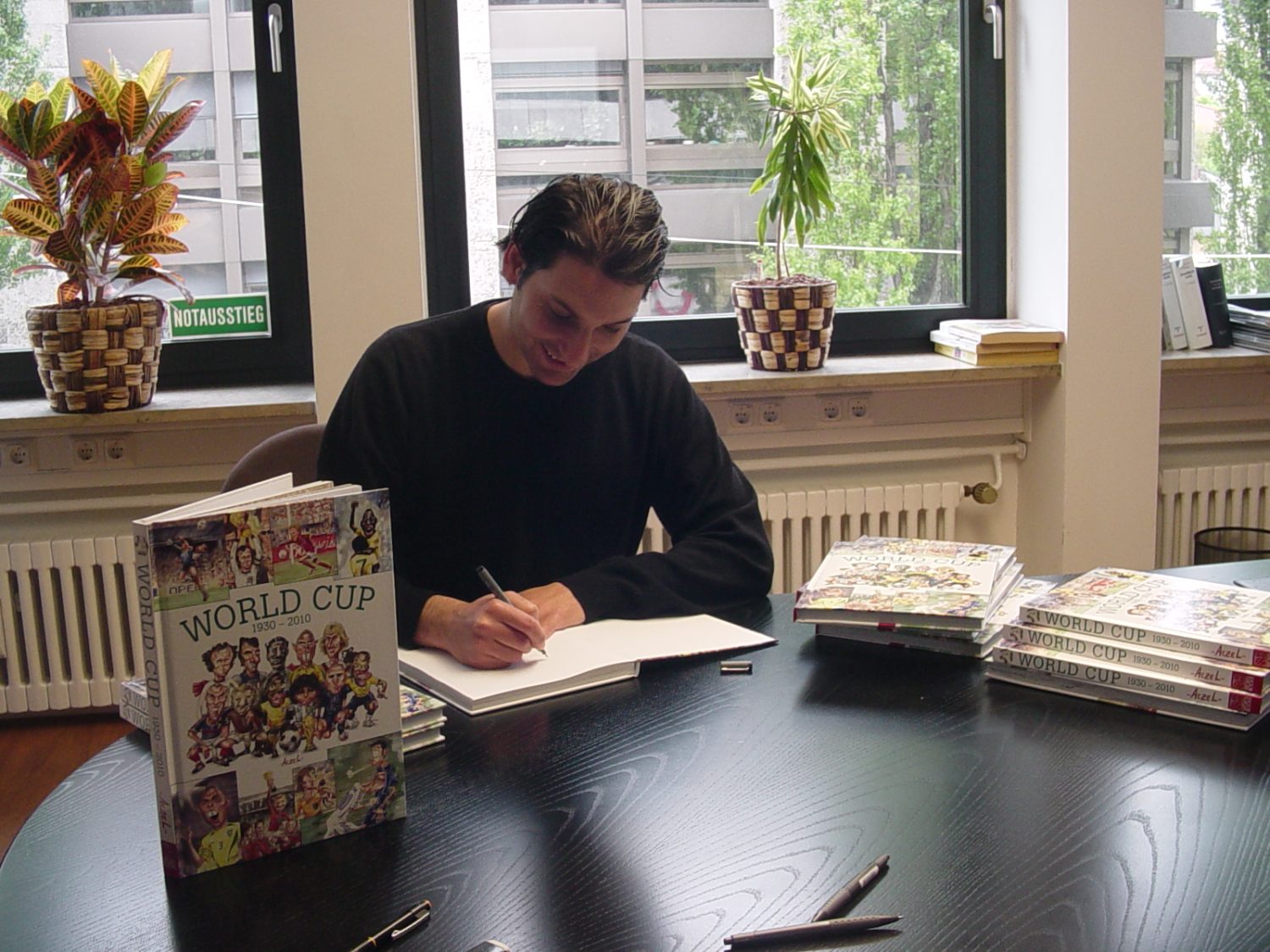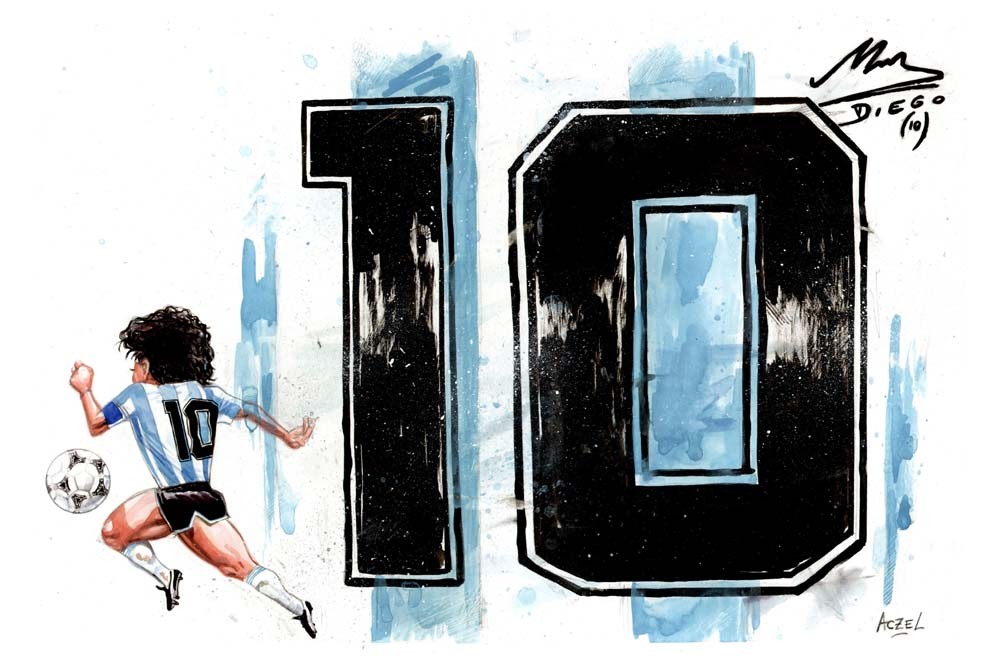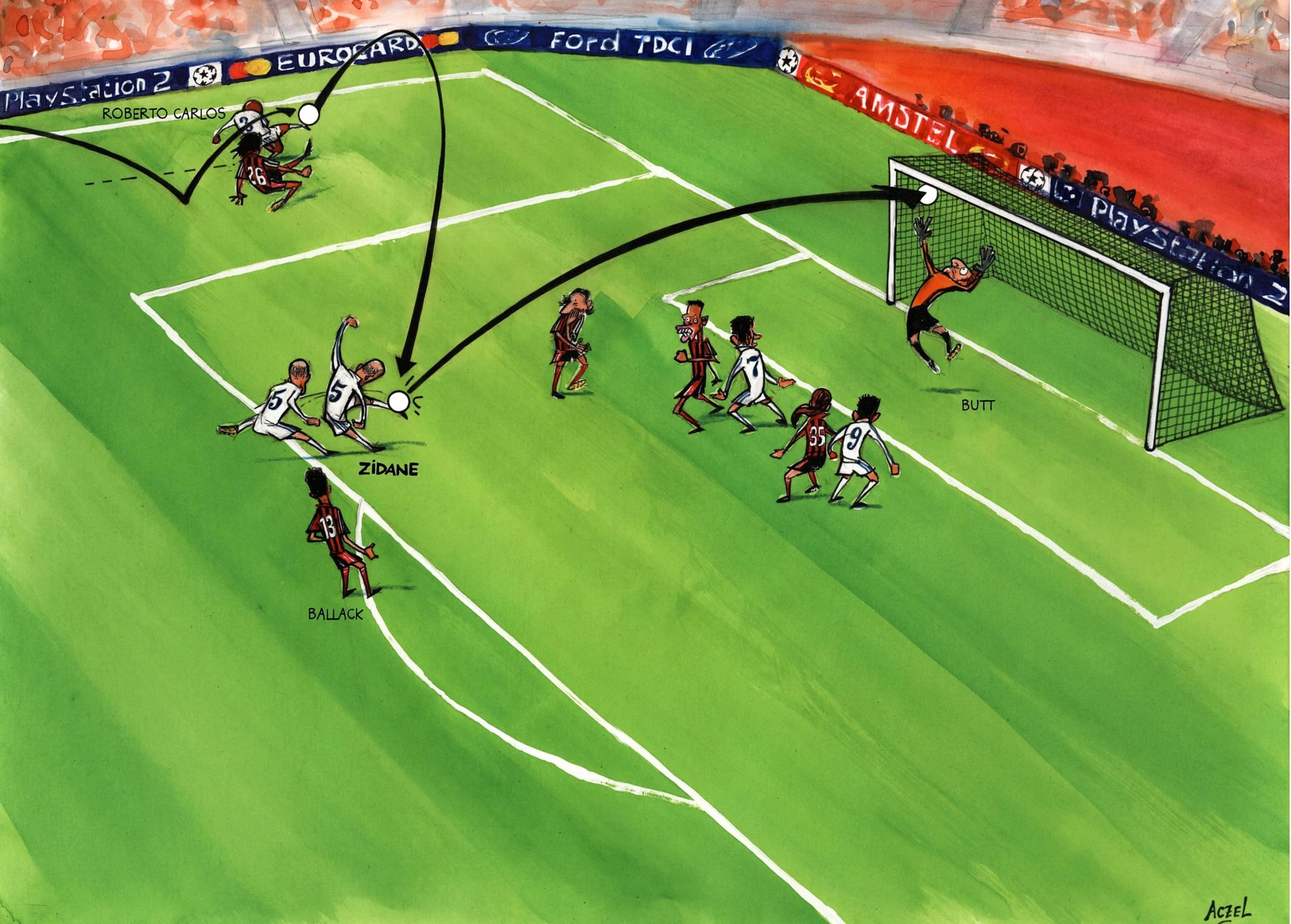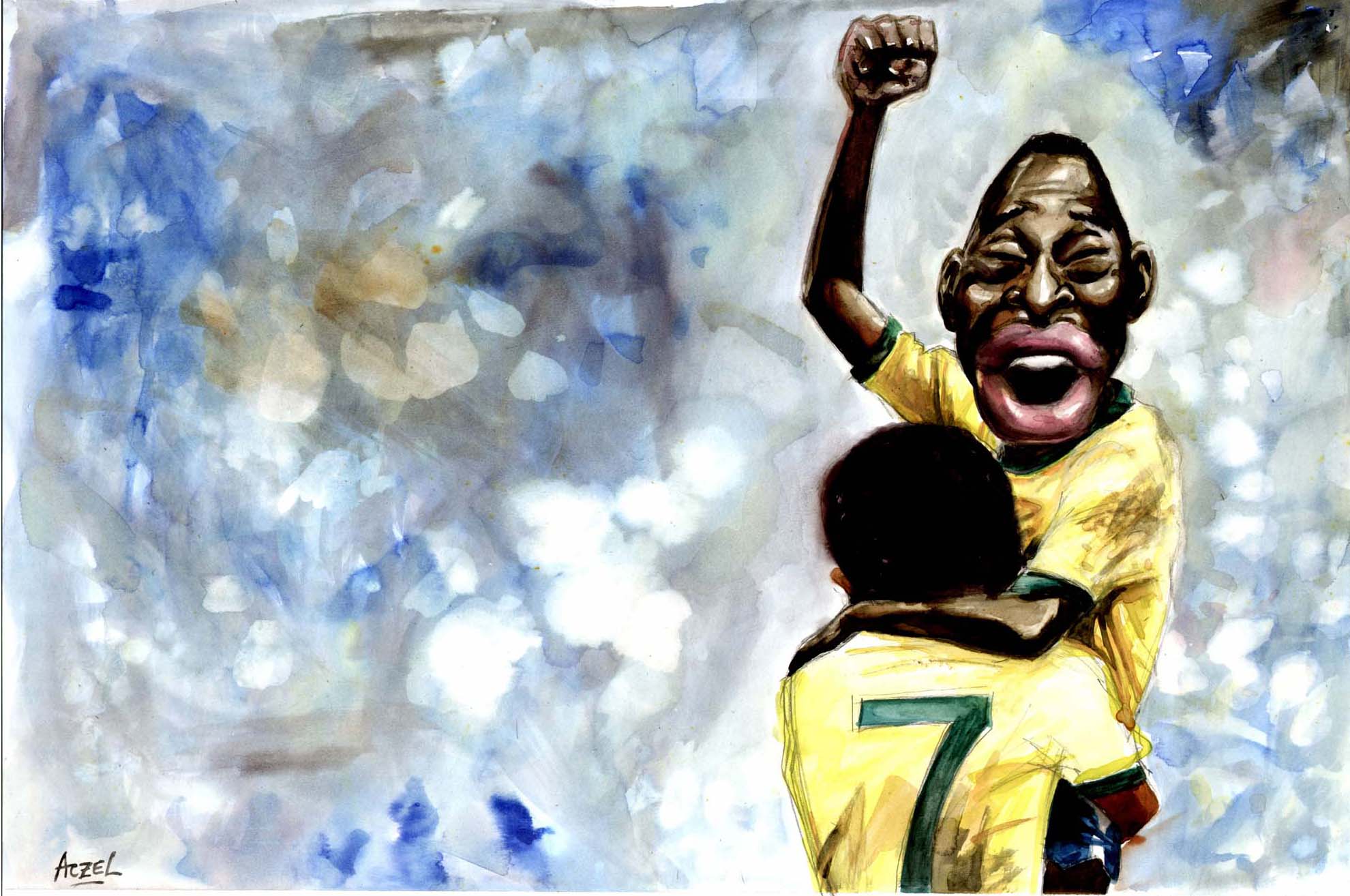 NOW AVAILABLE IN MANY COUNTRIES
THE GREATEST GOALS OF ALL TIME AND MORE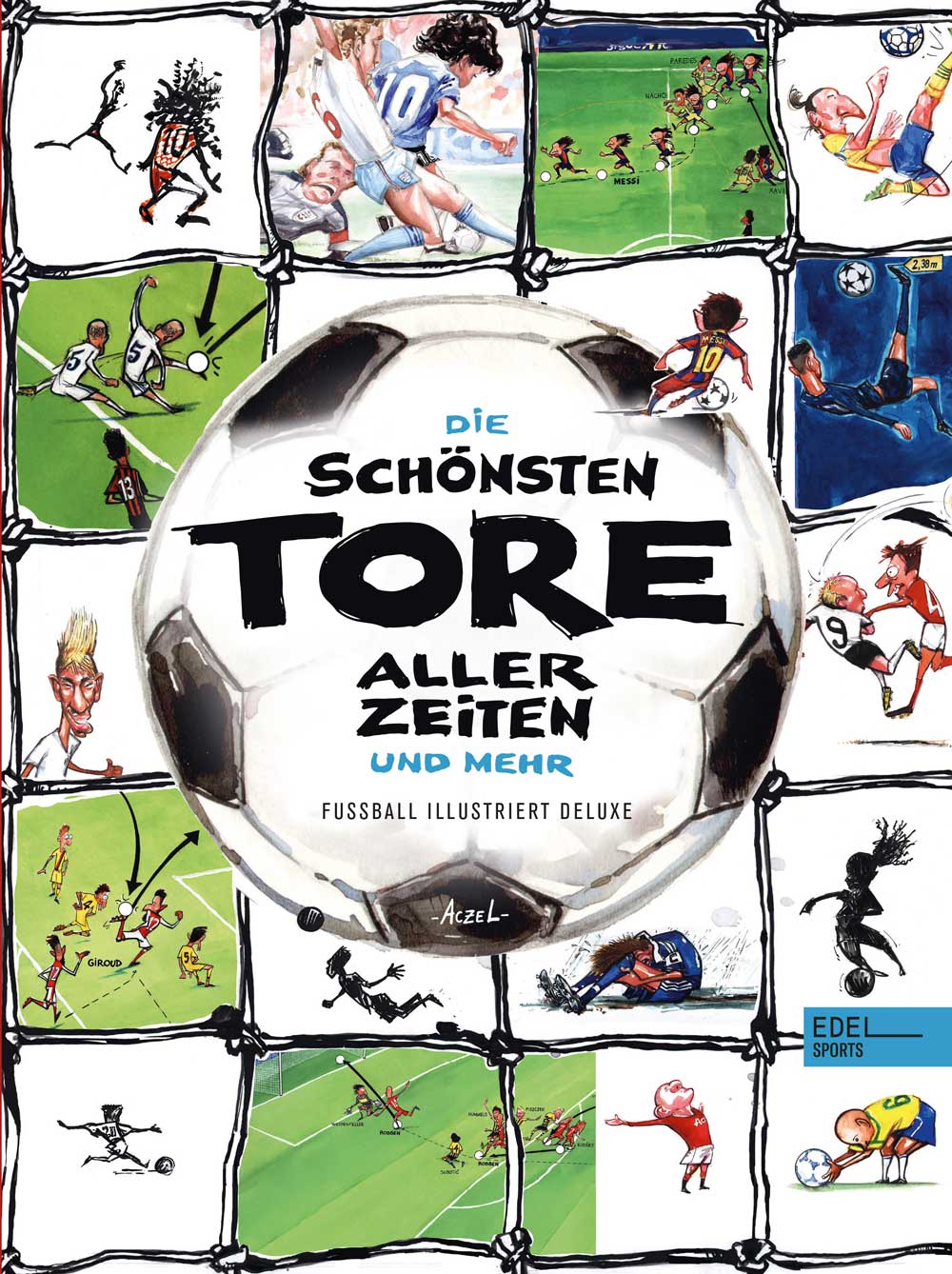 THE BOOK AROUND THE WORLD
2010: PUBLICITY CAMPAIGN IN ITALY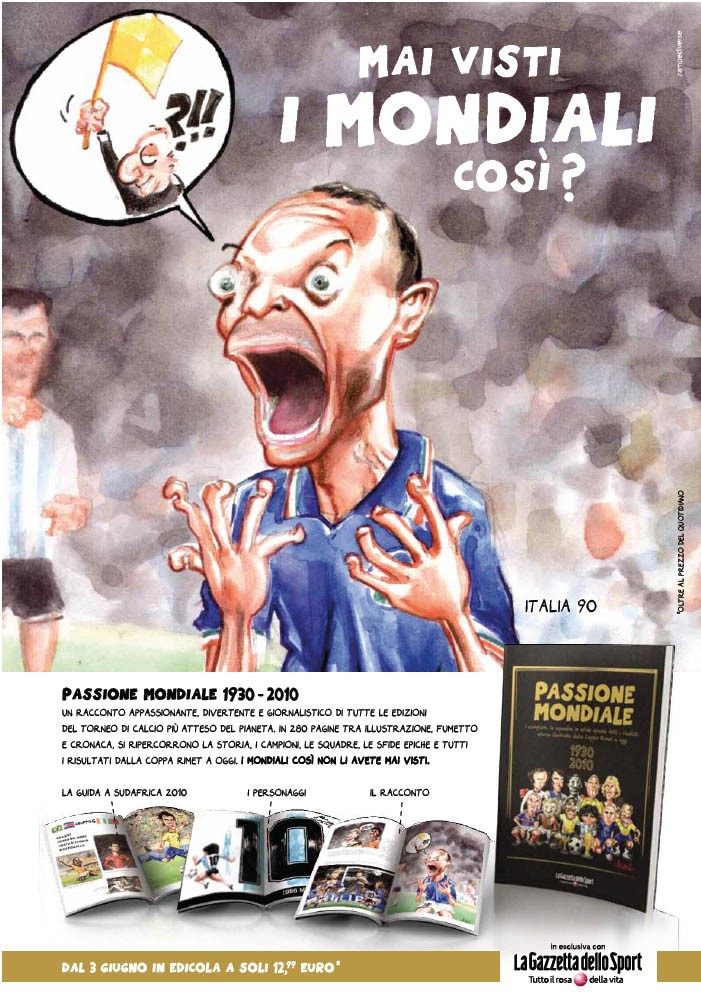 2014: BESTSELLER IN GERMANY
THE ILLUSTRATED HISTORY OF FOOTBALL WORLD CUP 1930-2022
The Illustrated History of Football World Cup 1930-2022, brings together the best moments of all the Football World Cups.
The book showcases distinctive caricatures of the most iconic players, the most spectacular goals and the most poignant scenes, accompanied by facts and gripping background stories.
The book is the perfect Football World Cup primer in comic style for fans young and old.
ENJOY THE ART OF FOOTBALL!